Choosing the right door for your home
At Regency Windows, we offer the Vantage range of stunning glass doors and windows to make sure your residential home is making the best use of light, space and design.
Choosing the right door set up for your home or apartment block can make all the difference to the look, feel, usage and branding of your building. Here we catalogue our three major door types, all manufactured right here in Australia, to show you what door type will fit your project and needs.
Sliding Doors
Sliding Doors are ideal for creating a seamless indoor/outdoor experience. They allow for an unbroken stunning vista with the ability to deliver beautiful floor to ceilings view while maintaining the feeling of the indoor/outdoor space being one unbroken room. While they remain the more practical and stunning solution to access for patios, backyards, entertainments areas and decks, they are also cost effective.
With seamless indoor/outdoor spaces and entertaining areas being on the hot list for buyers and renters alike, this is an excellent addition to your own home or to an investment property to boost value and enjoyment of our views. Unlike bi-fold doors, the doors stack neatly against one another at one end of the veranda or outdoor spaces. This means that while you can't open up the entire window space, you don't lose any outdoor space where the stacked doors open up, making them a good solution where there is a small space or desire to use the entire deck.
Sliding doors tend to be a favourite of tenants, due to the sleek look and dramatic floor to ceiling views. Sliding doors are also the perfect solution for large window spaces, as there is the ability to make large panes to fit the space.
Bi-fold Doors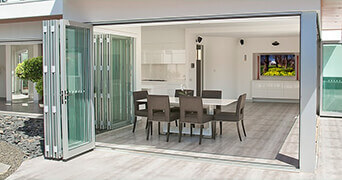 Bi-fold doors, unlike sliding doors that cross over one another at one end, are able to open the entire way across the space. Bi-fold doors are the perfect solution for spaces where you want to be able to open up the entire window/glass area, and not obstruct any of the view with the open double panel of glass when the doors are open, like a sliding door. They are also an ideal solution where you have a stunning outdoor view that you want unobstructed, while allowing for a space that can be entirely opened, but where there is enough space in the outdoor area for the doors to sit without obstructing movement and enjoyment of the space. This means that where there is a large outdoor area, and the desire to use the space entirely, like opening out onto a deck, pool, or large outdoor area, the bi-fold door offers the best solution.
Bi-fold doors come in a variety of looks and sizes, making them a favourite of architects looking to maximise the amount of open space between indoors and outdoors. There is also the opportunity to compromise with the bi-fold and hinged door, by creating one specialised "back door" if the space needs one easy to use, frequent use door. Bi-fold doors are also ideal for smaller window spaces than sliding doors.
Hinged Doors
Hinged Doors are excellent in high traffic & communal areas or as internal doors that are designed to close off different parts of the house but still be seen through. They offer maximum visibility, while being easy and quick to open and close. Our range of hinged doors come with a selection of strong security locks and achieve good weathering through a sill drainage system and backing seal design, meaning that the doors are an ideal door for use on an exterior or anywhere they are in contact with the elements or in high use. These doors can be customised to suit a variety of looks, and can be placed with adjacent windows and lights to achieve a stunning glass frontage inside or outside of the home, with the door still being appropriate for ease of opening and closing.
At Regency Windows, we are passionate about the design and fitting process. We know there is something special about the way sunshine and views can light up a home. That's why we offer to guide you through the whole process – from window design with our window and door experts, across to manufacturing on site in Melbourne, right up to fitting by our in-house qualified carpenters.
While we do offer all the above door solutions, we also specialise in custom, architectural and body corporate doors and windows. Call us on (03) 9998 6042 or visit our website to get in touch for your obligation free door or window consultation.
RELATED BLOGS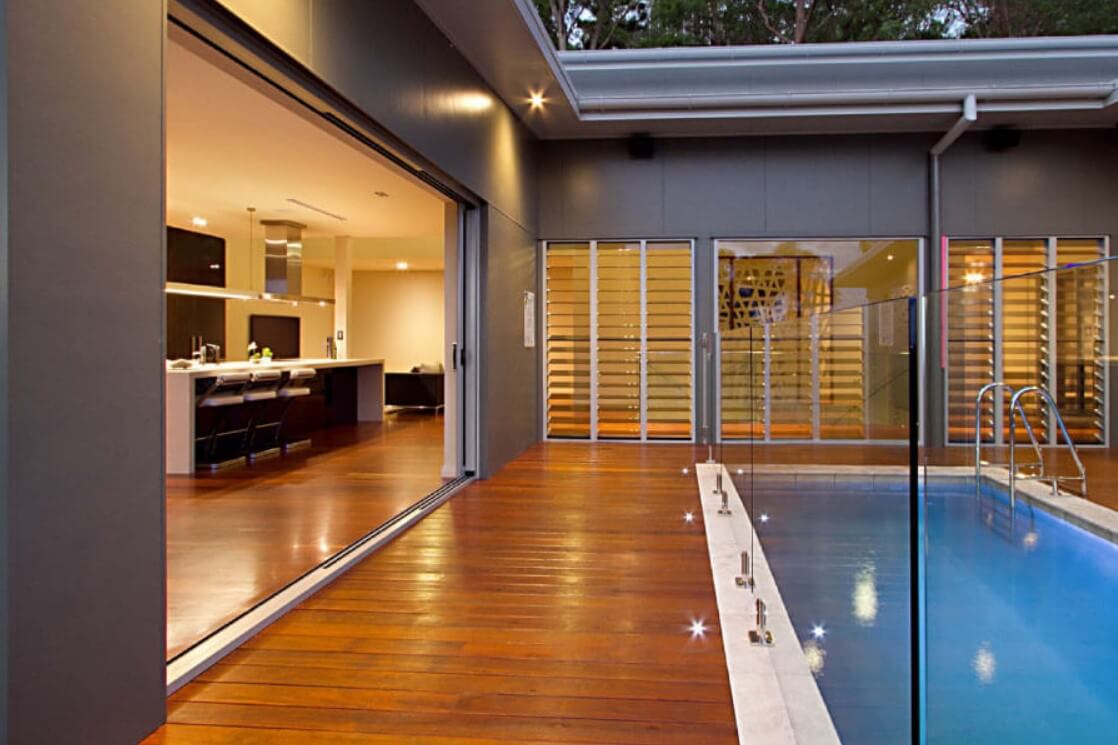 There's nothing more embedded in Australian culture than spending summer days outdoors, especially in your own backyard.
Read more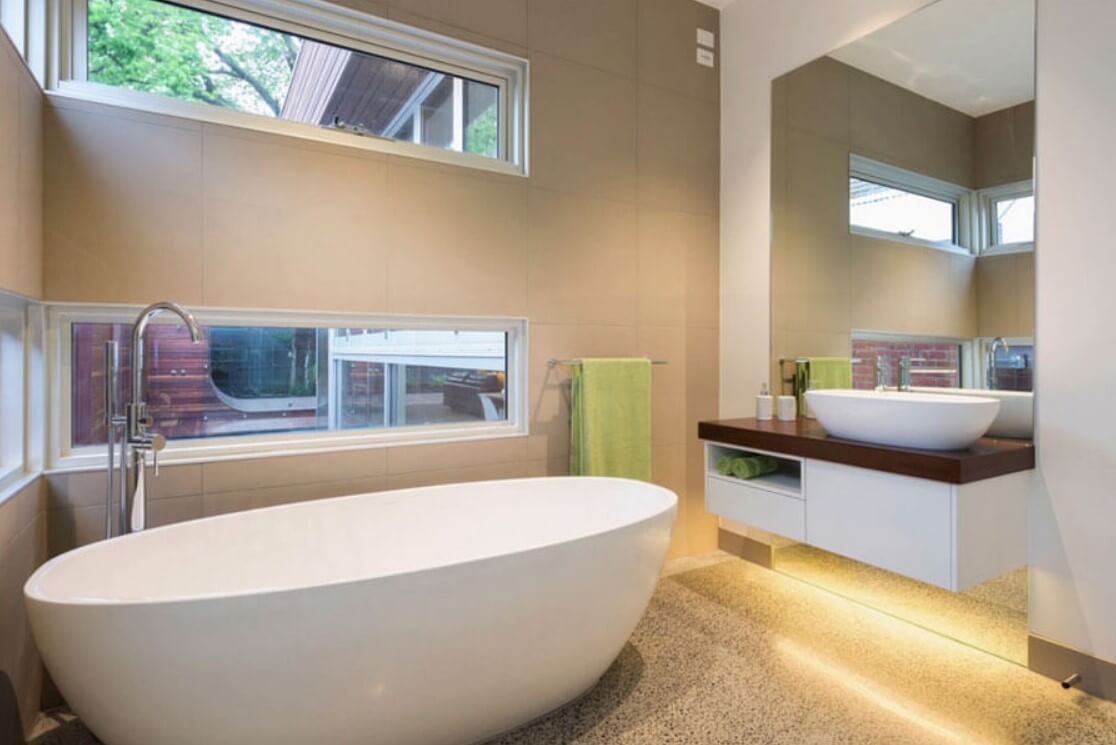 Good ventilation is one of the most critical features of a cool and comfortable home.
Read more
SIGN UP TO RECEIVE OUR NEWSLETTER