Finding the Glass That Suits Your Needs
Glass is an important and innately beautiful component of any home, and it is therefore very important you consider the type of windows and doors you install in your home or commercial property. Glass not only controls the temperature inside, but also controls light too, so choosing the ideal performance glass can be important to the function and liveability of the space.
If you've ever felt confused about all the types of glass available and which is best to use, you're definitely not alone.
Over the past few decades, glass manufacturing has become more advanced than ever, and with a huge range of different types and functions available, from reducing sun glare to keeping in heat, even to reducing noise – there is something to suit everyone's needs.
Dependant on your required solution, the room, specific application, and the location within the property can help to make your selection easier.
Energy Efficiency is Key
Up to 40% of a home's energy for cooling or heating is lost or gained through the windows, so it's no surprise that homes and commercial properties are taking steps to improving energy efficiency by upgrading their windows.
You can noticeably reduce energy costs, and contribute to reducing your greenhouse gas emissions just by choosing the right glass for the space.
In Australia, window energy efficiency is rated by the Window Energy Rating System (WERS).
Our range of high performance aluminium windows will improve the energy efficiency within a house or building, along with making living within the space more comfortable and affordable.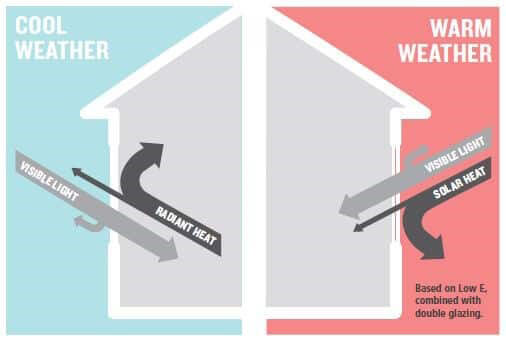 By upgrading the windows in your home or commercial property, you can help bring energy costs down.
Thermally broken window systems can deliver a whole host of benefits, but thermal performance and energy efficiency are the hard-hitters in the arsenal. Other advantages also include strength, durability and stability.
This makes thermally broken windows a perfect solution for both high-end residential projects and also large and complex commercial applications. ThermalHEART™ windows were developed in response to growing environmental concern, and help to significantly improve thermal performance, meaning huge savings in the long term. You can learn more about this here.
Single-glazing is becoming outdated for most situations, and is really only suitable for mild climates or in outbuildings. Double-glazing window systems have a sealed air or gas space between the layers of glass, and this design helps to trap heat or cool and prevent it's transfer across the glass pane, making your property more energy efficient.
With options available in several variations to improve insulating ability, a popular iteration is 'Low-E' Glass (or Low Emissivity Glass) featuring an invisible coating of metal on one surface, and with the space between the glass containing an inert gas like Argon, for added insulation.
When double-glazing is retrofitted to an existing window system, the thermal efficiency of the space can be improved by up to 80%.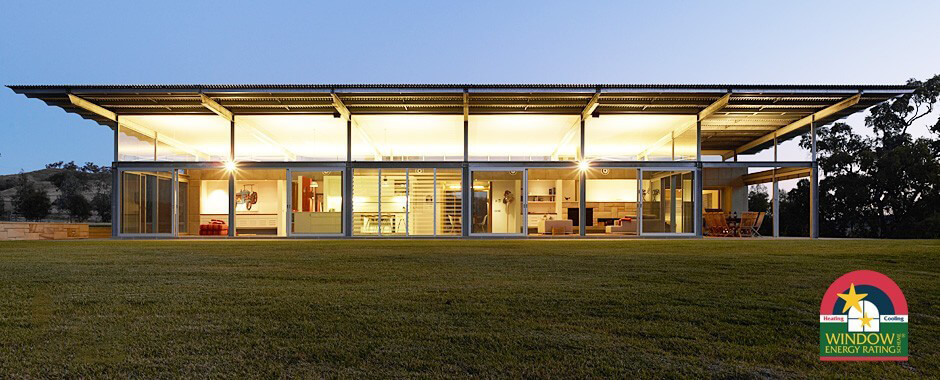 Retrofitting new aluminium windows with thermally broken double glazing will help to regulate temperatures inside, while slashing energy bills.
Better insulated windows are also less likely to have condensation issues as the interior window glass will be closer to room temperature, which avoids fogged up windows and condensation caused by warm air meeting the cold window surface.
Acoustics Range for Noise Reduction
Windows and doors can have a huge impact on the acoustic performance of a building or property, a function that many people aren't aware of or do not consider when making their selection.
The most effective results for noise reduction are achieved with secondary glazing, and this glazing essentially works as a second barrier beyond the primary window, helping to stop the noise in its tracks.
If you live in a noisy area such as near a freeway, main road, train line or a high traffic area, our SoundOUT™ window system has an airspace of 75mm to 100mm between the inner and outer glass panels.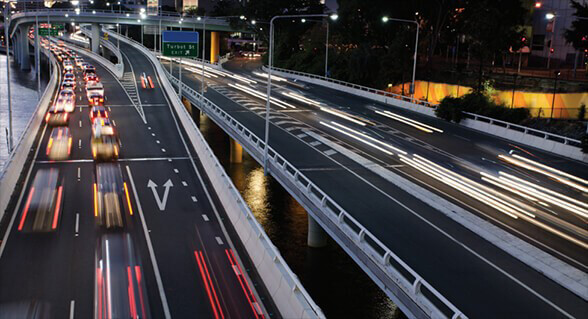 This window system can also be fitted with locks for added security, along with creating a thermally broken door that will help increase energy efficiency.
Double and triple-glazed windows also provide a good level of sound insulation, and are a must in urban areas or homes facing busy streets.
If you find you have an issue with noise at your property, contact us here.
Bushfire Rated Glass – Reduce the Risk
Many homes in Australia lie in bushfire zones, and since 2011 stringency around the selection of windows and doors in these areas has increased. If you find that your property is in a bushfire prone area, there are precautions you can take to maximise the safety of your home, and it starts with your window and glass selections.
We can help you to select and install a window system that's certified to meet the requirements for bushfire zones.
Child Safety Glass – Protection at all Costs
The injury or death of a child as a result of a fall from a window can and should be prevented in every way possible. In 2013, the Australian Building Code was updated to establish regulations for the installation of windows with restricted openings, for applications where there is a risk of injury or death from accidental falls.
The BCA now requires testing on windows to ensure safety where children may be present. Our partners, AWS, have undertaken extensive research to ensure our windows are compliant and help reduce the risk of injury.
Testing involves applying a 250N force to the window, with a 125mm bullet shaped object to the most vulnerable point. This occurs perpendicular to the sash opening of the window and for a period of 10 seconds, and then removing and repeating. If at any time the 125mm bullet shaped object passes completely through the opening once the force is applied, the product would be deemed as a failure. It is important testing and compliance measures like this that help to save lives.
You can also follow this checklist to ensure your windows are safe for a family home;
Do all windows above the ground floor comply with BCA requirements for windows in elevated applications?
In the event of an emergency, would windows fitted with guards/latches/locks be able to be easily opened to facilitate a safe exit
A flyscreen is not strong enough to stop a child from falling out of a window. Have you selected an appropriate and secure guard for your operable windows to prevent a fall?
Are beds and other furniture kept away from windows so that children cannot climb up to windows?
Are children taught to play away from windows?
Are children always supervised when near windows?
If you're thinking about making some of these improvements to your home or commercial property, there are so many different elements to consider, which can feel overwhelming. With 30+ years' experience designing, manufacturing, retrofitting and installing window systems to significantly improve a home or commercial property – we are here to help you!
You can visit our showroom today for more advice, or contact us for a discussion about your window and door needs.
VIEW NEXT BLOG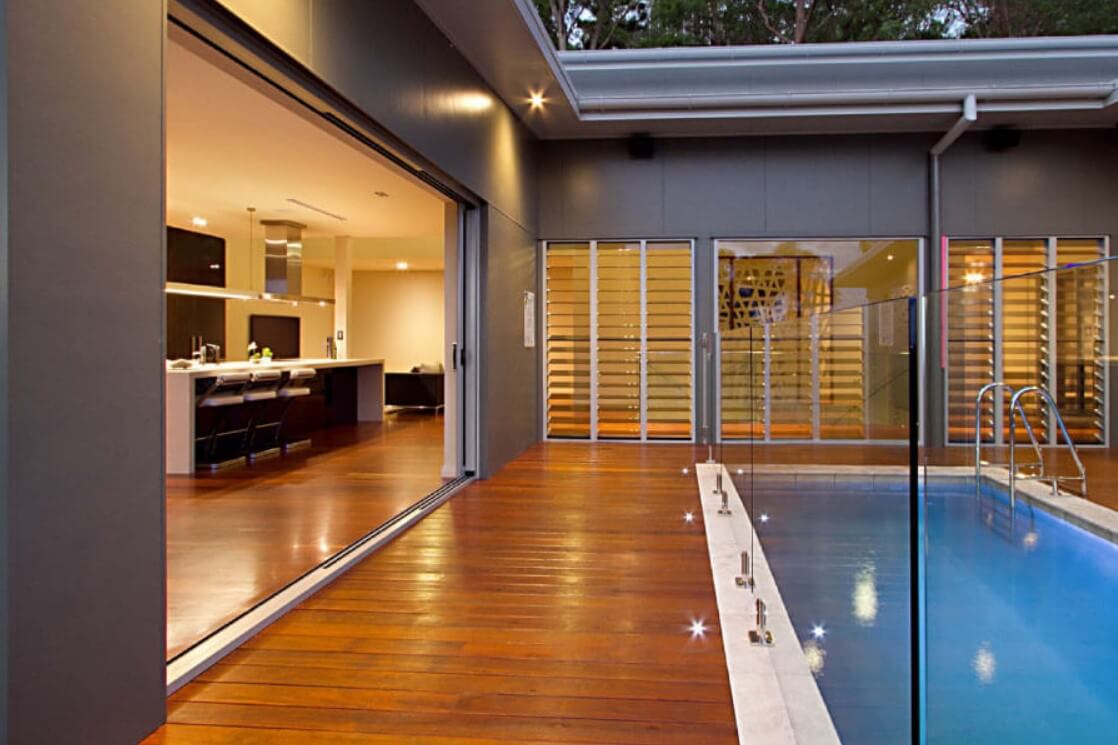 There's nothing more embedded in Australian culture than spending summer days outdoors, especially in your own backyard.
Read more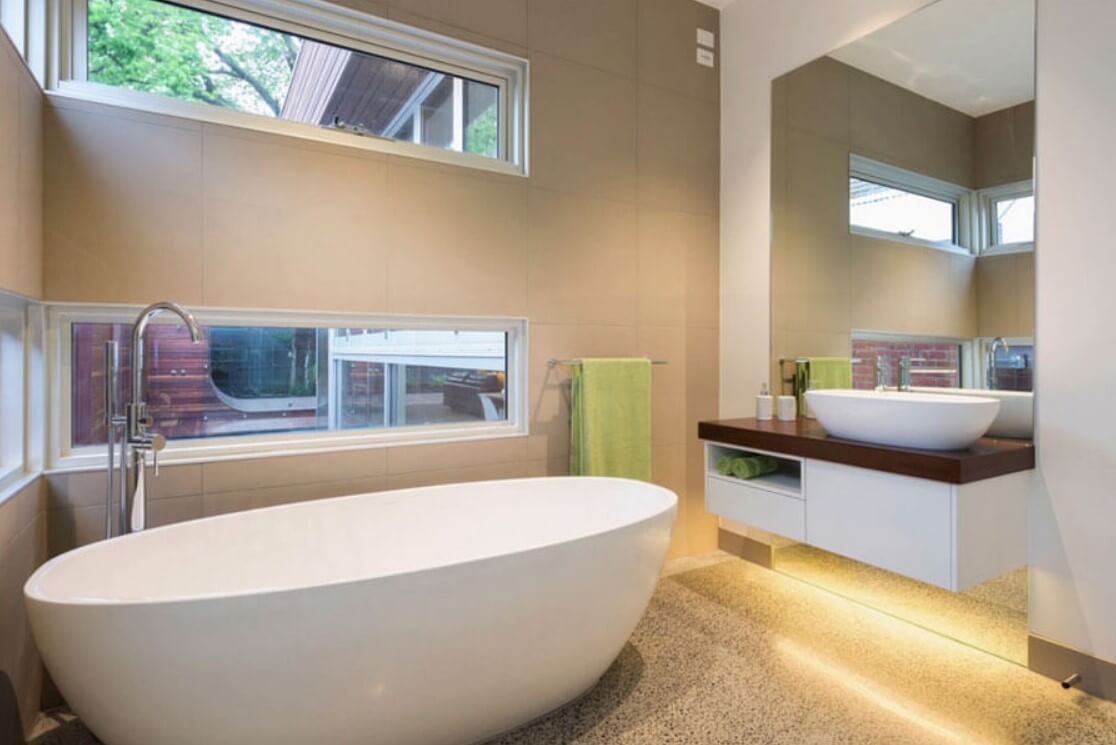 Good ventilation is one of the most critical features of a cool and comfortable home.
Read more
SIGN UP TO RECEIVE OUR NEWSLETTER