How to Improve Your Home's Street Appeal
Street appeal – it's the eye-catching impact that your home's exterior has on people passing by. It's fundamental to a home, whether you're looking to sell or are simply making some improvements to give you that 'pride of home' – after all, first impressions count!
The front of a property is the first thing a potential buyer will see – in person or on a listing. Exterior upgrades can help enhance the value of your home when it's time to sell, making it stand out amongst the crowd of other properties. Renovations to the front of the house can even add up to $100,000 to the resale value of your home!
We often work with clients who want to improve the exterior of their home, and a focus on high-quality and stylish windows and doors can go a long way to life the appearance of your home.
Front Door Upgrade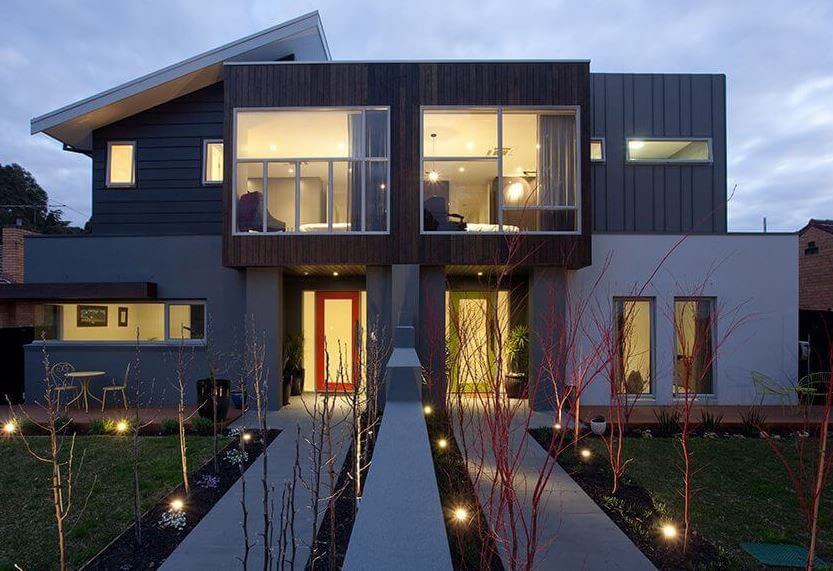 A front door upgrade can make a lasting impact while also increasing the overall value of your home.
The right front door can instantly improve or change the way your house looks, and it can also help to draw the eye or change the overall style of your home.
Studies even suggest that upgrading your front door could increase the perceived value of a home by up to 5%!
Aluminium doors are a fantastic alternative to heavy, more traditional timber doors, however, we do stock a full range of doors and styles to suit your wishes. A new door will look more modern and clean and invite more direct natural light into your home.
We work with our friends at Parkwood Doors to recreate stunning entrances to show off your style and really make an entrance when it comes to the front of your house. Choose from a wide array of aluminium doors from traditional villa to modern and contemporary styles.
Landscaping & Maintenance
As reported by Domain, 39% of Australian home-buyers favour the outdoor area of their home above all others. Landscaping doesn't need to be elaborate or expensive but taking care of your front garden can help to make a lasting impact when people first visit your home.
Update Inefficient Windows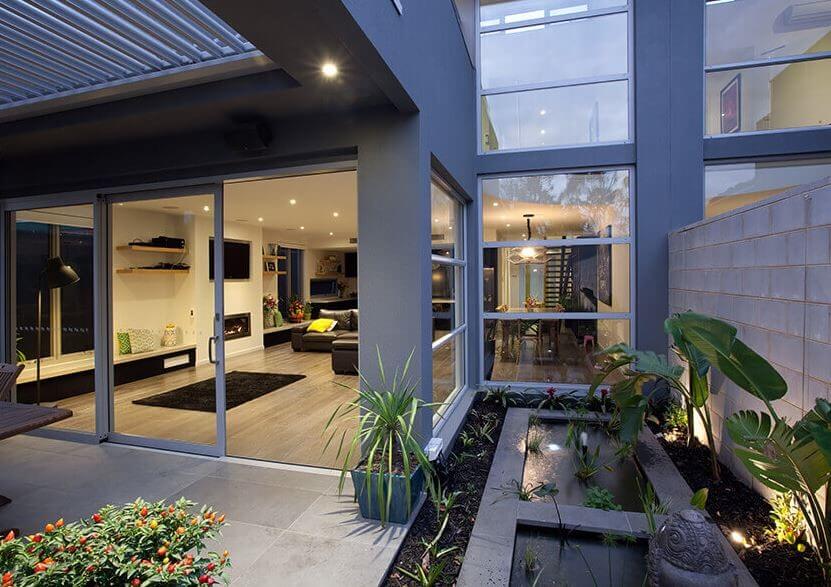 Beautiful landscaping, combined with new aluminium windows and doors are a winning combination to help increase the street appeal of your home.
Don't put up with old, outdated and underperforming windows. Old windows can leak cold air through them and are the main cause of high energy bills. New aluminium windows look modern and sleek and provide the home with more light, ventilation, improved security and energy efficiency.
Aluminium windows can give your home a brand-new look and can transform decades-old homes into something fresh and market-ready. If you want to enhance your home's kerb appeal quickly and within your budget, new windows should be at the top of your list. New windows can act as natural centrepieces for your home, adding overall value when windows are upgraded or retrofitted. Just make sure that you work with a team of professionals who have experience in creating what you want while giving you the best outcome.
The best thing about widows is that there are many options to suit your needs. Take a look at some of our residential solutions here.
Update Your Fittings & Fixtures
Investing in small things like a shiny new house number, letterbox or matching window fixtures and door hardware can help make an instant impact.
Choose window and door hardware that complements the interior and exterior of your home, to provide a fresh alternative to boring or outdated fixtures.
Replace Damaged Siding
Old and damaged siding can decrease value and curb appeal. Refresh your home's exterior by updating the siding with material such as vinyl – it's available in a wide variety of colours and styles and can complement your homes windows and doors.
Lighting
Don't let your home go unnoticed when the sun goes down. Light the exterior of your home using low-wattage bulbs with warm hues to show off its best features and make your home more visible and safe at night. Outdoor lighting comes in many forms, but why not explore low-cost solar options which are easy to install and gentler on the wallet.
Whether you're looking to sell or just improve the appearance of your property, Regency Windows has proven expertise and experience, and is a Platinum AWA Member. For over 30 years we have been designing, manufacturing and retrofitting aluminium window systems across Melbourne and Victoria – and we're here to help you! Take a look at some of our recent projects.
You can visit our showroom today for more advice, or contact our team of experts for a discussion about your window and door supply or installation needs.
VIEW NEXT BLOG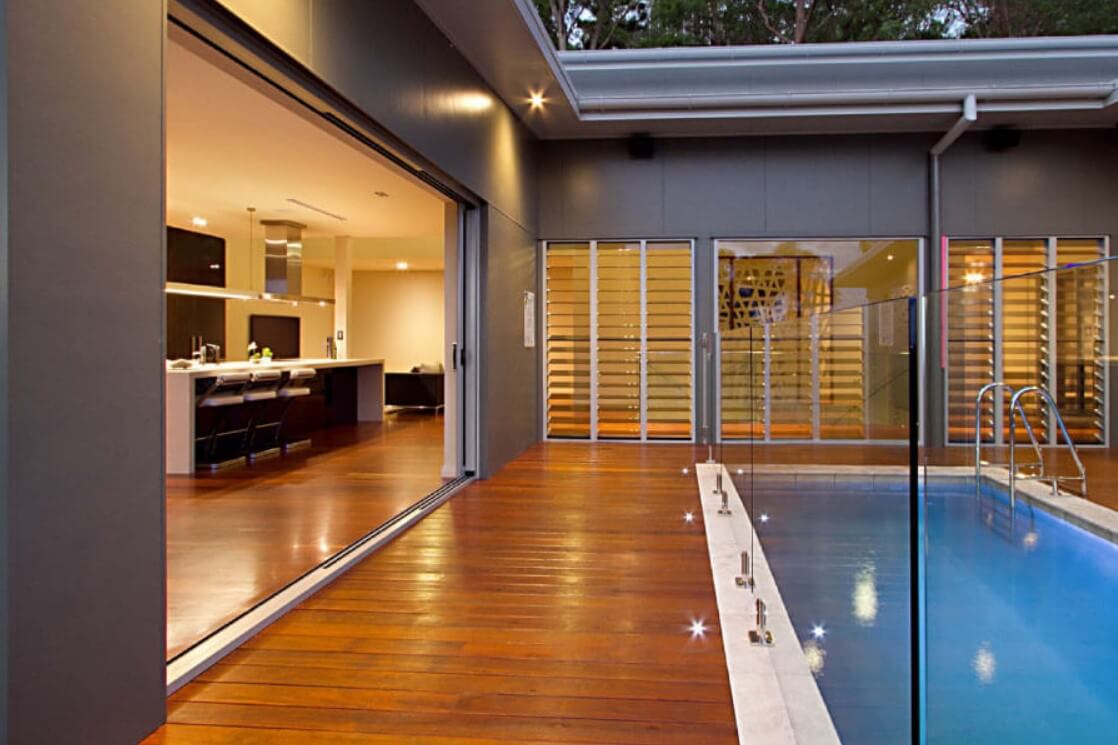 There's nothing more embedded in Australian culture than spending summer days outdoors, especially in your own backyard.
Read more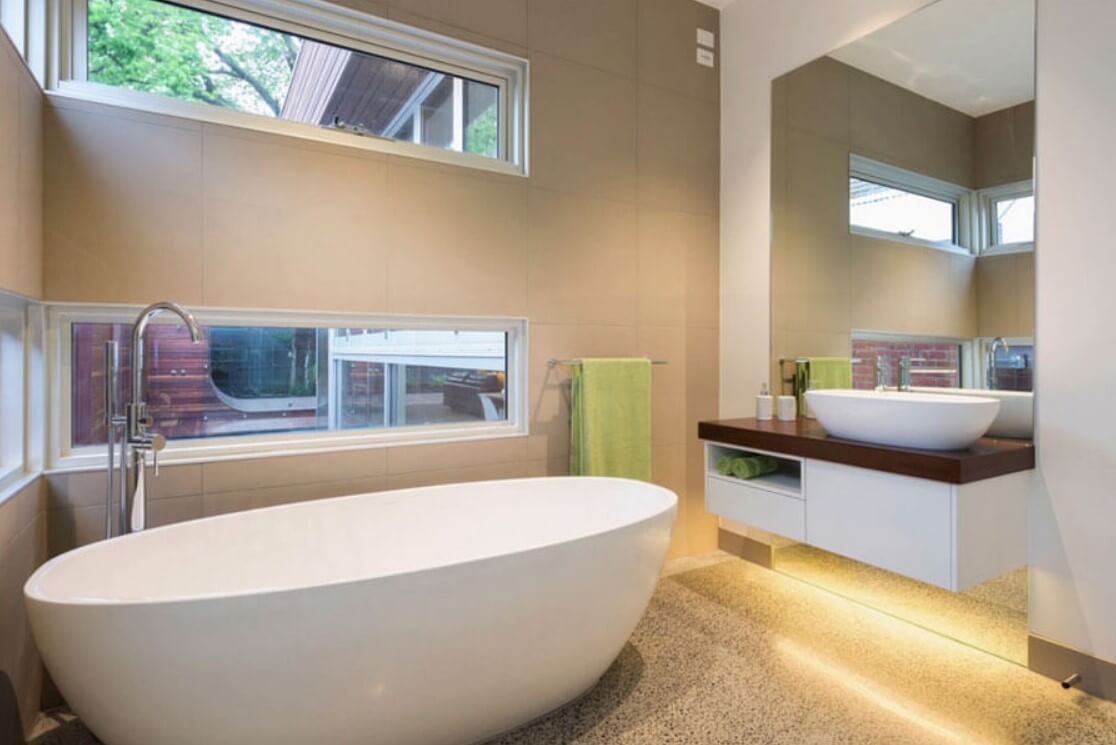 Good ventilation is one of the most critical features of a cool and comfortable home.
Read more
SIGN UP TO RECEIVE OUR NEWSLETTER