Light in the Darkest Spaces – Ways to make your room appear lighter
When it comes to property, be it residential or commercial, size matters! There are tons of ways you can make your space appear brighter or larger, increasing the appeal of the room for either new tenants/buyers, or making the space more inviting for house guests.
By employing some simple tricks to make the best use of light, your space can be made to appear much larger and more open, and all without breaking your budget.
1. Make use of natural lighting
By allowing natural light to fill a room, it can really feel like the area has opened-up and give the illusion of a brightness and space, greater than what it really is.
If you have access to natural light, ensure your windows, curtains or blinds aren't obstructing that light, and are open during daylight hours, allowing that glorious sun to pour in!
If you're concerned about privacy, consider using tinted or translucent glass, using strategically placed plants or greenery and updating your curtains or blinds as an alternative, rather than merely drawing the shades all the time.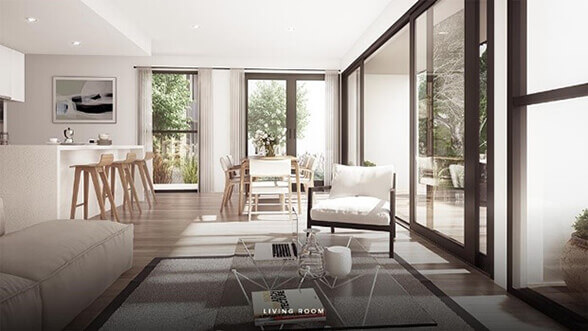 Natural lighting can make really open up a room to make it seem bigger and brighter
2. It's all about the colour
Everyone knows that white or lighter coloured rooms always appear brightest, and often the most spacious looking. Additionally, white rooms are versatile for both domestic homes and commercial spaces. Of course, an entirely white room may not be ideal for every situation, but this can be broken down with earthy or bolder, more impactful tones as an accent or feature colour.
Consider colour accents and furniture placement to draw the eye, making the most of the natural light and improving the brightness of the room overall. Pastel colours can also help to brighten a room up, whilst keeping it modern, clean and classy.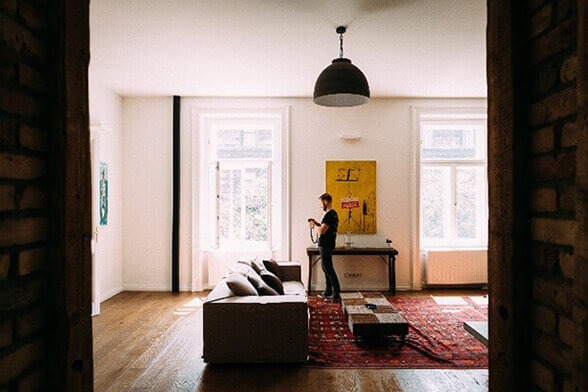 Colour accents can add brightness to a room, while keeping it classy and impactful.
3. Mirror, mirror, on the wall (or wherever you like)
Mirrors can help to increase the amount of sunlight in a room; they trick the eye by reflecting both natural and artificial light, to make a room appear brighter and more modern, day or night.
Placing a mirror near or opposite your largest window will help you brighten up any space, whilst giving the room a more open and natural feel. Again, ensure nothing is obstructing the light coming through your windows so you're making the most of your natural light sources. Even consider elevated mirrors on cabinets (and even ceilings) to help enhance the size of the room – get creative!
4. Trim the trees
Sometimes light may not even be properly reaching your windows, and it may be time to venture outside your home to investigate other light-obstruction issues. Ensure any bushes or trees are regularly trimmed to avoid them blocking your natural light intake, particularly around common living spaces.
If you're thinking of planting a tree, avoid planting them on the southern side of your home, as in the winter, the foliage may prevent light from getting inside.
5. Clean your windows
Yes – at the risk of sounding like your mother – put simply, cleaning your windows regularly can have an unexpectedly noticeable impact on how much light gets through. The less dirt, dust and fingerprints on your windows, the more light that can actually shine through.
Making your spaces appear lighter can really boost your internal spaces overall, bringing your space to life and lifting the overall feel of your home or rental property.
6. Inject some greenery
Also consider adding well-placed greenery within the home to provide an inside-outside feel, modernising and drawing the eye. A well-curated selection of plants can go a long way to brightening and modernising any space.
If you're looking for more tips on how to make your home feel more spacious, take a look at our blog on 'Tricks to make your home appear larger' here.
Regency Windows are the trusted partners of residential owner/builders, renovators and body corporates alike, over 30 years. We guide you through the whole process, from supply to creating the perfect design, to onsite production, installation and clean-up.
Visit us online to learn more about the services we offer, or contact us on 03 9998 6042 for a discussion about your small space window and door needs.
RELATED BLOGS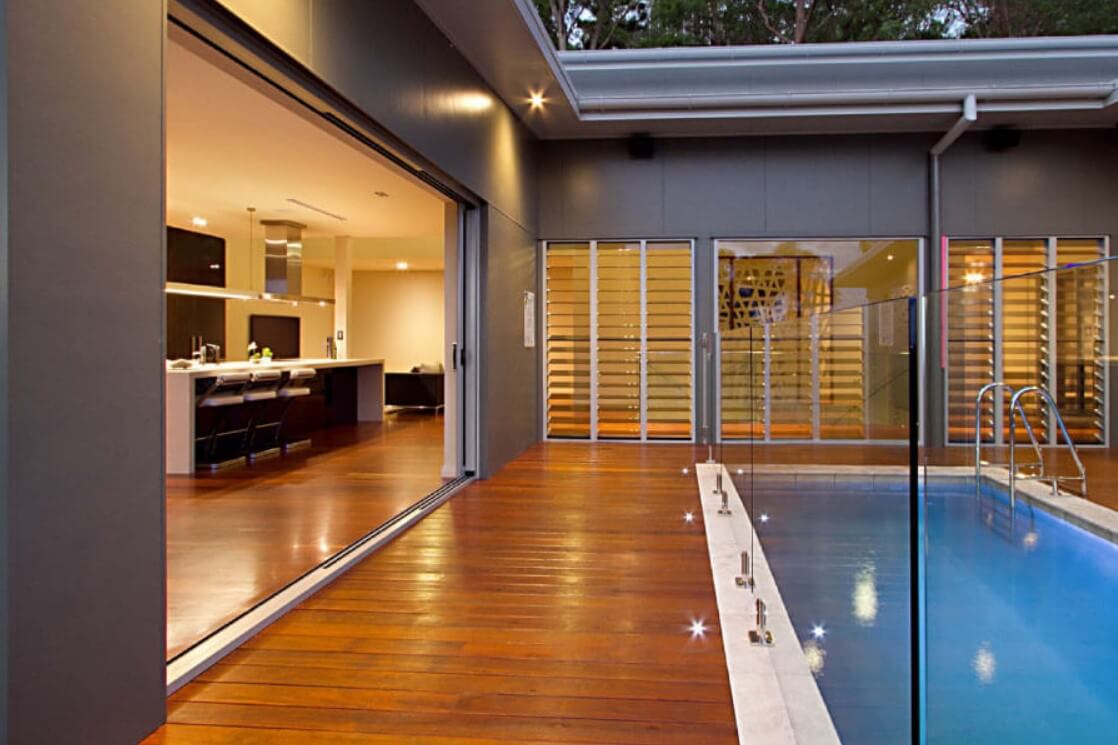 There's nothing more embedded in Australian culture than spending summer days outdoors, especially in your own backyard.
Read more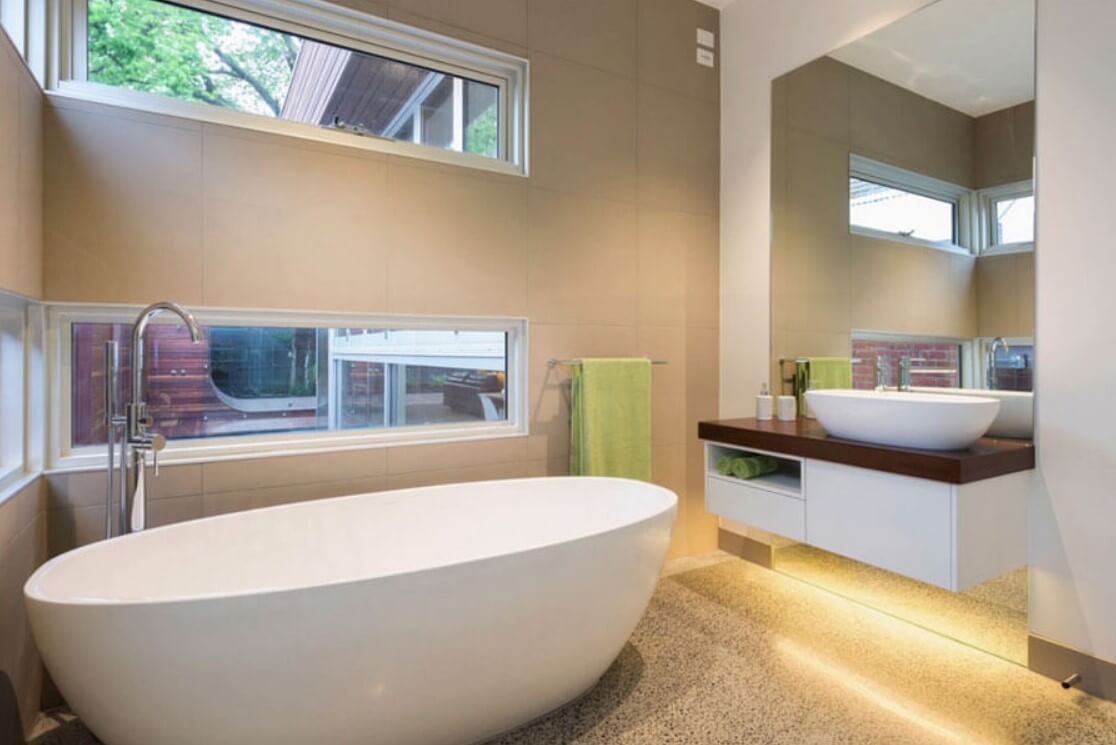 Good ventilation is one of the most critical features of a cool and comfortable home.
Read more
SIGN UP TO RECEIVE OUR NEWSLETTER