Tricks to make your home appear larger
As inner-city and apartment living becomes more popular, making the best of smaller rooms and spaces is becoming increasingly important for home builders, renovators and body corporates, especially when looking to attract tenants. Here we catalogue our best tips for making the most of a smaller apartment, without losing the look and feel of a larger space.
1. Plan, plan, plan
Making the most out of the space you have really comes down to how well your plan where things will go and what to include. If you plan which angle or position to place major furniture, such as couches and dining tables, this will allow you to maximise floor space without feeling cramped.
Knowing your measurements and room layout will also help to best place large furniture to ensure it receives the use and attention it deserves, whilst still maximising your floor plan.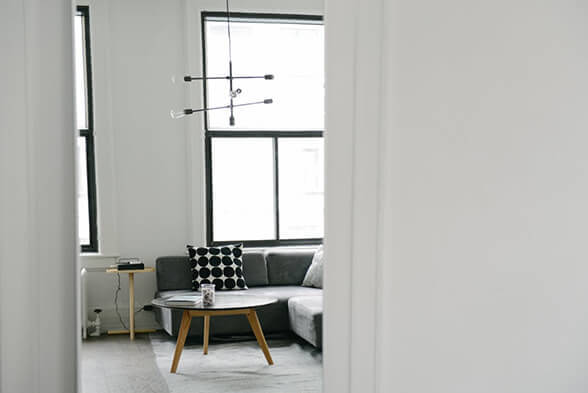 By placing windows and furniture slightly around the corner, it gives the illusion you are "peeping around" into a bigger room, tricking the brain that it is a larger room than it is.
2. Colours and angles
The use of certain colours and angles in small rooms can trick the eye, so that rooms appear bigger than they are. Avoid dark colours, as they tend to make the room look smaller due to their absorption of light. Lighter colours, in contrast, open rooms up, creating an airy feeling and a perception of space, even if the size of the room is not large.
Angling your furniture or placing it in an area that is surrounded by open space will give the illusion of more room, as will furniture that is the same colour as your walls. Drapes should also be a similar colour to your walls, or a slightly lighter hue of the same colour. Avoid bold patterns if you are wanting to make your space appear larger, they can make the room look cluttered or cramped.
3.Windows
Windows are the ultimate way to fool the eye when it comes to your space. Natural light is your friend, and the more glass you have allowing natural light to stream in, the airier and roomier the space appears. Being able to see natural light, or having large glass panels through to other rooms can make your home appear larger.
Aluminium windows are ideal, as they can be painted any colour, and the joins can be minimised without compromising structure or security. If you need help with what kind of window might be best for you, visit our "Which window is right for me" blog.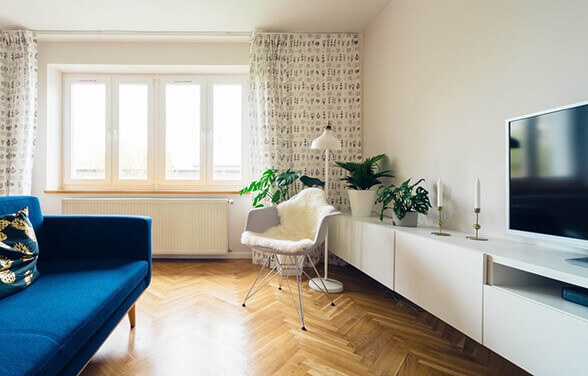 Adding windows at the end of a room, particularly in lighter coloured fittings, gives the illusion that the room continues further than it does.
4. Storage
Making a small space appear large helps your life to feel less cluttered. In the planning phase, consider rollaway storage bins and floor-to-ceiling bookshelves. These will either hide your extra junk, or make your roof appear taller. An added trick for shelves – don't fill them up entirely, this little trick makes your space feel less cluttered, and therefore larger. You can also buy all your storage accessories in the same colour as walls and trims, this too will give the illusion of space. But, there's really only one way about it – be brutal and throw away your unneeded stuff, any amount of clutter will immediately detract from the feeling of spaciousness in your room.
5. Bring the outdoor in
Large glass panelled windows and doors that face out to external vistas are really your best bet when it comes to small spaces. Choosing aluminium framed windows improves energy-efficiency, giving the freedom to have sleek, yet small window and door trims that are easily matched to your wall colours.
Even if your outdoor space is a small balcony area, a large glass door out onto the balcony or patio area can make all the difference to the size of a room. Adding a glass indoor/outdoor area naturally extends the space of your home right out into the backyard or balcony. If these aren't an option, adding large windows gives the illusion of extension out into the view. If you're looking for advice on door choices, you can read more in our blog.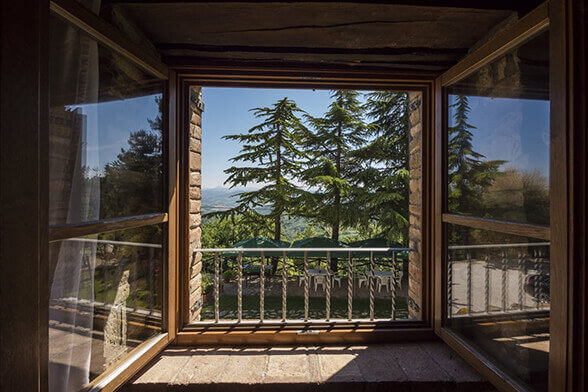 Open out your room using doors and windows, making the room feel as if it continues out into the scenery beyond.
6. Mirrors
Working the angles of your room with mirrors can add depth to a long, skinny, or small room. Plan your mirror placement to reflect different parts of the room, to give your eye the illusion that these areas are extra space.
Regency Windows are the trusted partners of residential owner/builders, renovators and body corporates, over the past 30 years.
We guide you through the whole process, from creating the perfect design, to manufacturing, installation and clean-up. Visit our homepage to learn more about the services we offer, or contact us on 03 9998 6042 for a discussion about your small space window and door needs.
RELATED BLOGS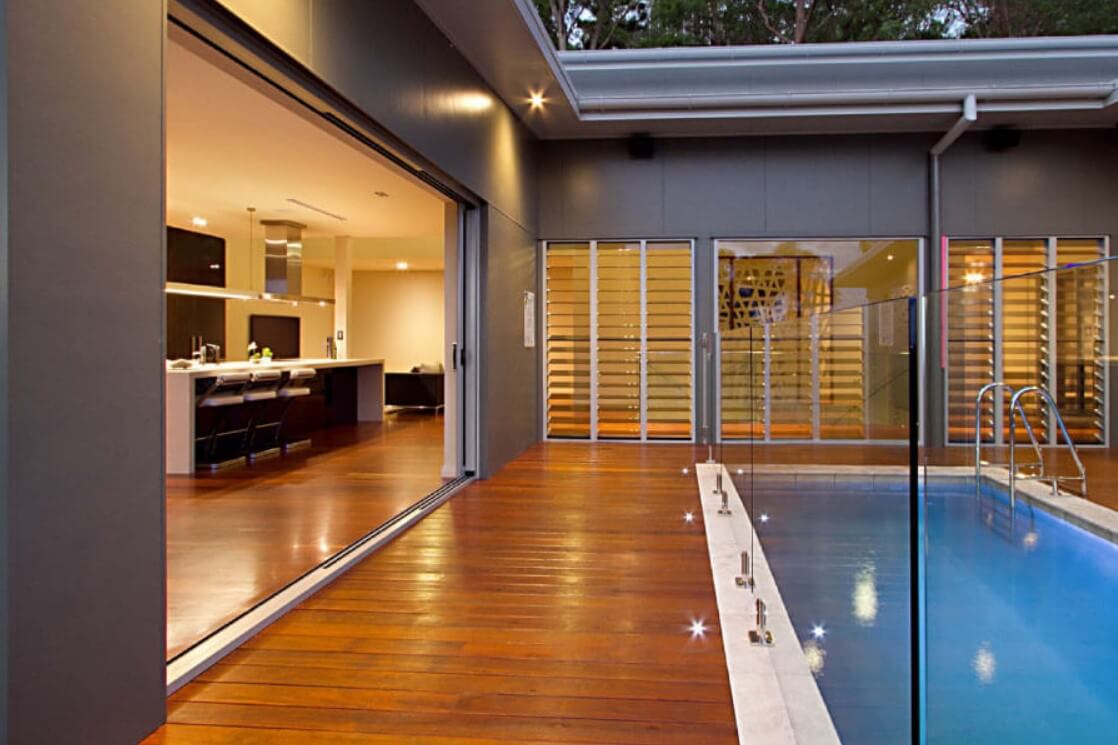 There's nothing more embedded in Australian culture than spending summer days outdoors, especially in your own backyard.
Read more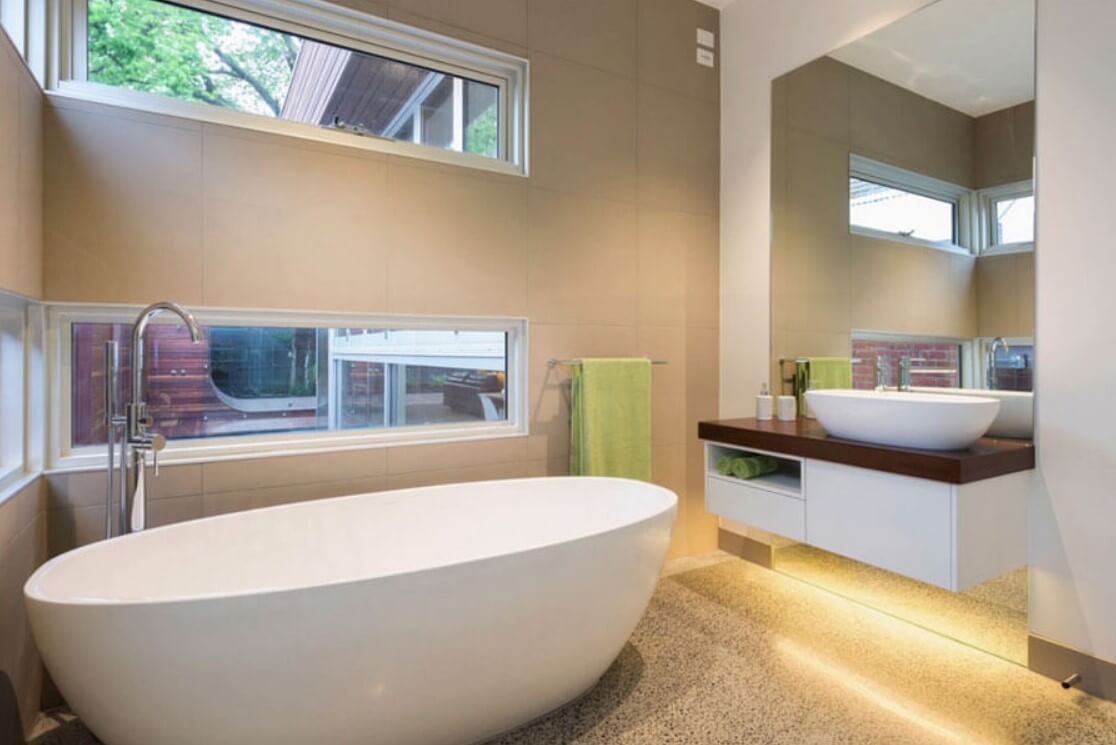 Good ventilation is one of the most critical features of a cool and comfortable home.
Read more
SIGN UP TO RECEIVE OUR NEWSLETTER