BAL Rated Windows & Doors: A Breakdown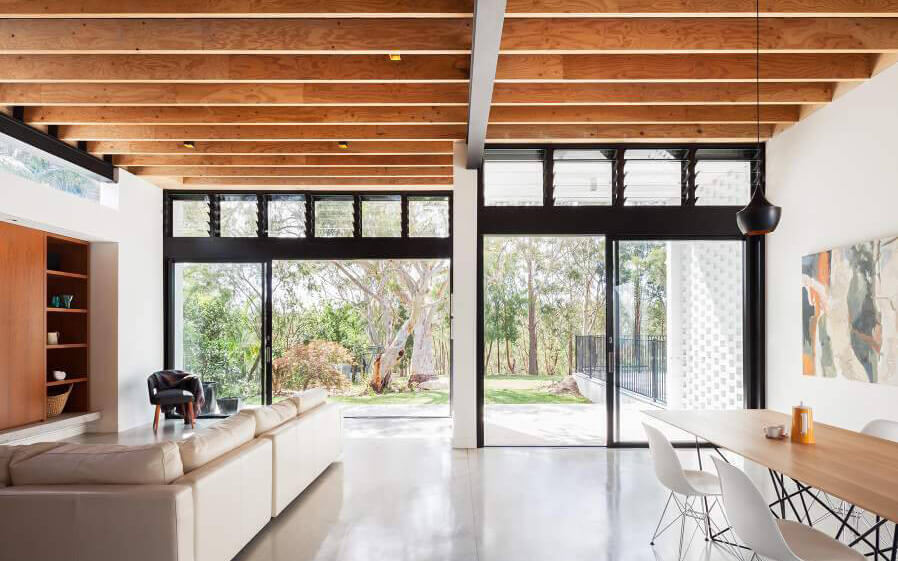 Overseas visitors may joke about the large number of Australian animals that can kill them – spiders, crocodiles, sharks and snakes, to name a few… What isn't a joke though, is the dangerous risk that bushfires pose to Australian homes!
A bushfire is a wildfire that burns rapidly out of control. These types of fires spread quickly and occur when the weather is hot and dry, and in areas with dense vegetation and undergrowth. Trees such as eucalyptus are especially susceptible to bushfires because their leaves contain highly flammable oil.
Bushfire Risks
Australia's hot, dry weather and high winds, particularly over summer, combined with the affects of climate change, means that many Australians live in areas that are at high risk of bushfire.
Serious bushfires can have devastating effects such as complete vegetation loss, damage or complete loss of property and even loss of life – human as well as native animals.
The risk of losing your home isn't just from the fire itself, but because of burning embers and airborne debris. So, any safeguarding measures you take to protect your home need to take these risks into consideration too.
Bushfire Prone Areas in Victoria
Bushfire Prone Areas (BPA's) are locations most at risk of bushfires. In Victoria, The Minister for Planning has designated specific areas and restricted development in these high-risk locations.
You can view these locations on the Victoria State Government's free interactive map service and can also:
Navigate to an area of interest by using simple navigation tools
Enter address or location details to find a specific area of land
Obtain a Bushfire Prone Area Report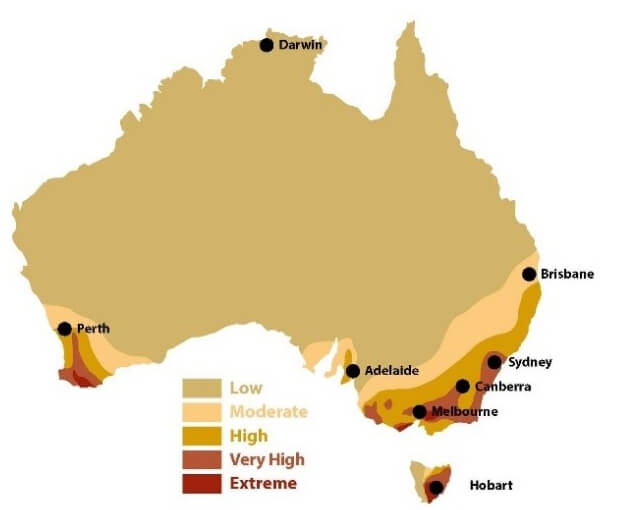 Properties in bushfire prone areas need to be built or renovated according to correct standards, including the windows and doors.
Australian Bushfire Building Standards
The Australian Standard for the construction of buildings in bushfire prone areas (AS3959:2009) was last updated in 2009. This Standard outlines that if you build or renovate a property in a bushfire-prone area, it must meet the rigorous bushfire ratings and requirements – this includes the design, construction and materials of windows and doors. These standards aim to reduce the risk of loss of life and property damage if a bushfire occurs. Complying with these buildings standards is vital. Find out why here.
Bushfire Attack Levels
A Bushfire Attack Level (BAL) is a way of measuring the severity of a building's potential exposure to ember attack, radiant heat and direct flame contact.
There are six Bushfire Attack Levels that form part of the Australian Standard for construction of buildings in bushfire prone areas (AS 3959-2009):
BAL-LOW
BAL-12.5
BAL-19
BAL-29
BAl-40
BAL-FZ (Flame Zone).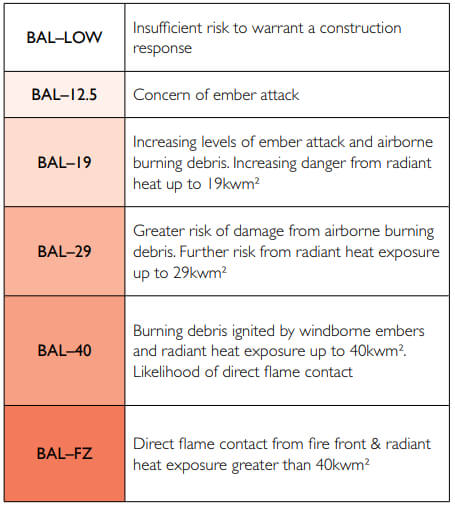 In Victoria, you can access an interactive map on www.land.vic.gov.au and enter your property or address to see immediately if you are in a BPA and what your BAL is.
Bushfire rated windows and doors
If you're considering a new build or renovating your existing property, you must build to your BAL and in accordance with Australian Building Standards. All new homes constructed in a BPA, must be built to a minimum BAL 12.5 to help withstand ember attack. This includes sealing roofs, sealing around doors and windows, and the correct selection and installation of bushfire rated window and door systems.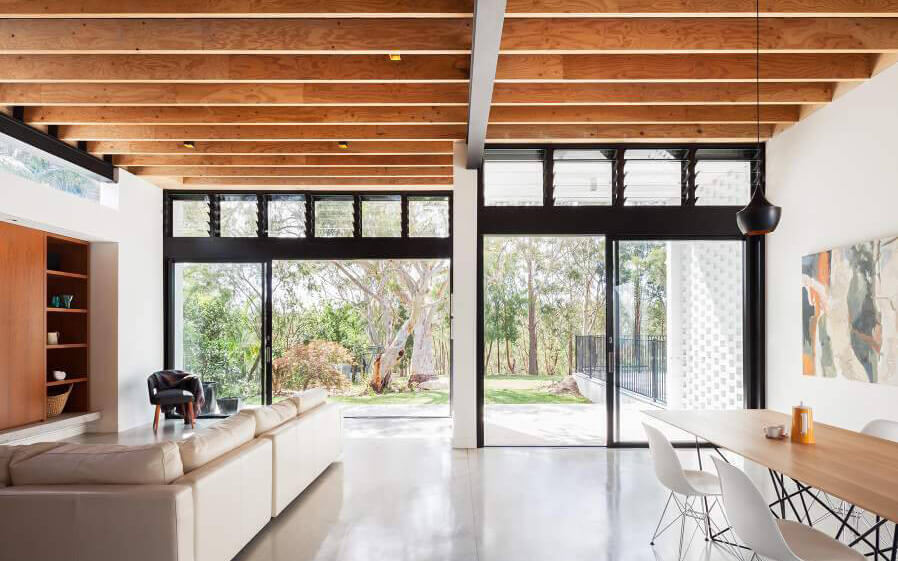 We design, manufacture and install a wide range of window systems that meet fire safety and Australian Standards to ensure your property is protected.
AWS has developed and tested an extensive range of Vantage, Elevate™ and ThermalHEART™ aluminium windows and doors to meet and exceed BCA requirements for compliance under Australian Standard AS3959-2009. This range includes:
Sliding windows
Awning/Casement windows
Double hung windows
Bi-fold windows
Sliding doors
Hinged doors
Bi-fold doors
By installing fire rated windows and doors in your home or building, you will be helping to restrict and delay the spread of fire, smoke, and fumes from one part of the building to other parts.
A fire rated door also helps to facilitate the safe and quick evacuation of occupants and help minimise damage to property. A fire rated window system is designed to withstand high temperatures to not only prevent the fires from spreading further, but also reduce the risk of glass overheating and breaking.
Your property's building materials are a crucial factor in protecting against bushfires and the elements. However, they're not the only defence you need. In addition to meeting the Australian Standard, you should protect your home in other ways. This includes managing the vegetation on and around your property, regularly clearing away potentially flammable debris, and ensuring easy access to water sources.
There is no guarantee your home will be safe in the event of a bushfire. However, by installing fire rated windows and doors, you're giving yourself and your home the best chance.
If you're thinking about new windows for your new or existing build, Regency Windows has proven expertise and experience and is also an AWA Platinum Member. For over 30 years we have been designing, manufacturing, and retrofitting window systems across Melbourne and Victoria – and we are here to help you! Take a look at some of our recent projects.
You can visit our showroom today for more advice, or contact us for a discussion about your window and door needs.
VIEW NEXT BLOG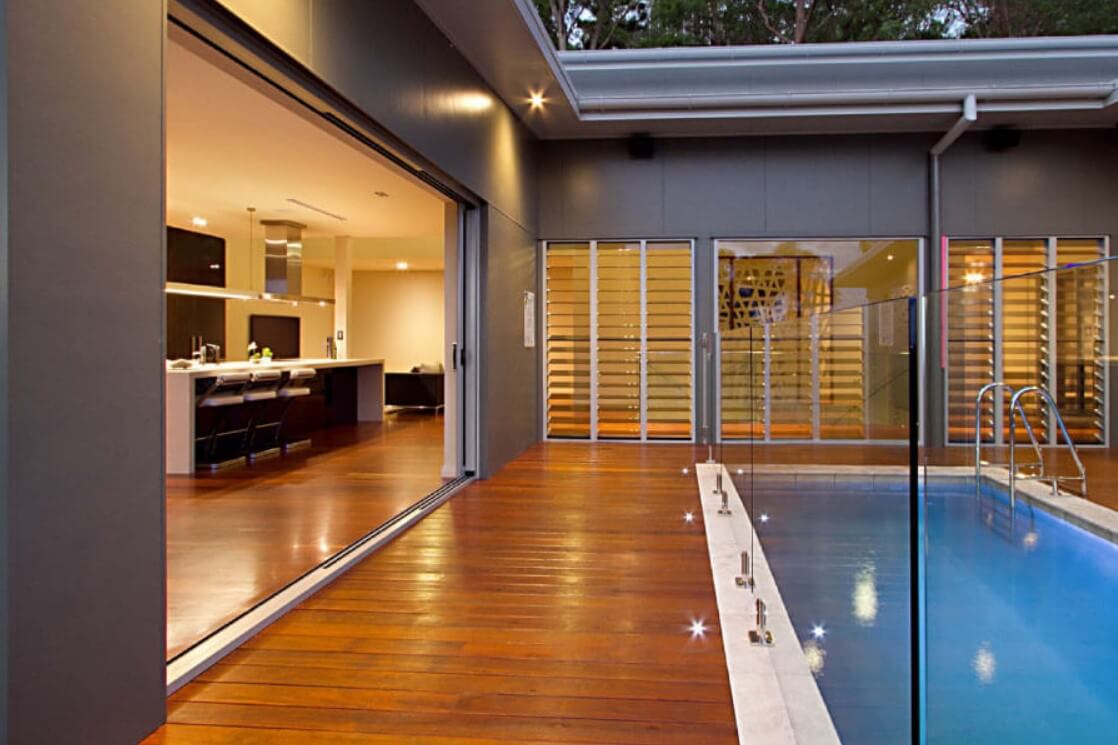 There's nothing more embedded in Australian culture than spending summer days outdoors, especially in your own backyard.
Read more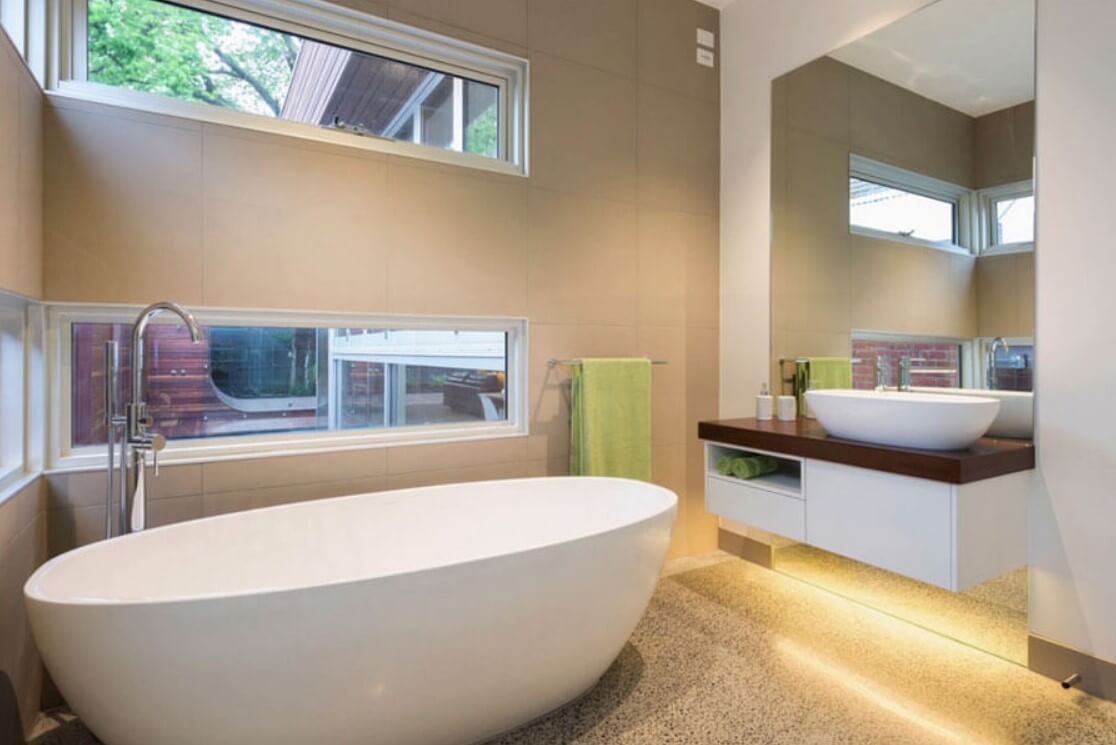 Good ventilation is one of the most critical features of a cool and comfortable home.
Read more
SIGN UP TO RECEIVE OUR NEWSLETTER