Assessing the requirements for your space
Have you ever been to view a house or property that you may like to purchase and immediately homed in on its faults? Maybe the view out of the living room window was obstructed. Perhaps there is a huge draft coming in under the old front door? Are there acres of green land outside, but you can't see out of the window unless you stand on a chair?
When we find ourselves visiting a client's property to retrofit windows, it is usually driven by a desire to better utilise either internal or external elements to optimise and/or modernise the available space and light. Often, we find that windows are poorly placed, or not installed with the building's geographical position in mind.
Selecting the right windows and doors can really help to improve a property and its liveability, but there are so many elements to consider; you might be asking yourself, how do I know what windows and doors I need? How do I know I am making the most of my space? How can I be sure to use the best type of windows or doors to suit my needs?
We've put together a guide for you, to make it easier to understand what to consider when fitting new windows and doors to a property. Whether you're improving an existing domestic property or constructing a brand new commercial building, we can help!
Ask yourself these questions when inspecting a home or commercial property, or assessing your property for an update:
1. What is the purpose of the space?
When first thinking about what windows and doors you might need, you should first understand what role the space will play. For example, if you have a large living room as you enter a property, you will likely want it to be welcoming, open and bright. Consider the view from the street for this space, given you might be spending lots of time here.
On the other hand, you may be looking to improve your bedroom, where you're looking for a little more privacy with more of a closed-off, cosy feel. Of course, you may prefer a bright bedroom, perhaps you're an early riser or enjoy gazing out your bedroom window of a morning.
By understanding the purpose of the space, you can decide on the window and door fixtures you will need to create the vibe you're looking for.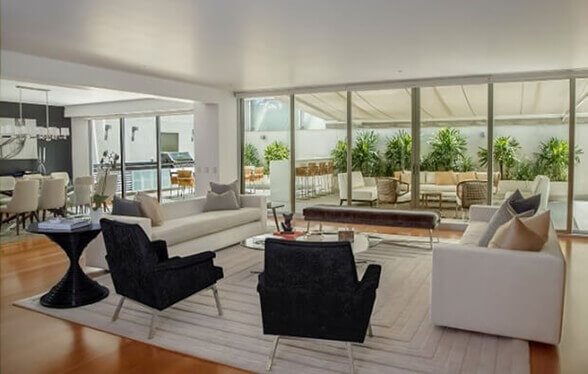 Using large scale sliding aluminium doors as a wall works wonders for opening up a living room, allowing a lot of natural light to fill the space and filter through the property.
2. What connection or access do you need?
You may want a space that connects well with external elements to create a feeling of openness or foster a connection with the outdoors. By understanding this, it can help you decide if you want to merely to view the outdoors, or to have physical access to the outside world. Or perhaps you would like both?
It is entirely possible to have a very open space, whilst limiting actual walk through access to the outside world. Do you want to make the connection to the outside seamless with sliding aluminium doors that glide open smoothly and provide that immediate connection? Or would you prefer a large Bay window to let the outside in, without the walk-through feature that a door brings?
Remember, this isn't just another hole in your wall. It's about connecting with the outside surrounds of the building and how you approach this can inform the framing of the room, providing depth and brightness.
3. What amount and type of light do you need for the space?
Without windows or aluminium doors, there is no way to harness or control the natural light coming into your space. By having a bigger window or door, you will increase the amount of light allowed into the space. Consider that in a large open living space, you may want to let more natural light in, to help increase the openness and welcoming feel of the room.
When we talk about the light type, we're referring to where the light is coming from and it's intensity given the direction the room is facing. Is the room east facing, receiving lots of light in the morning, for example? Would you like the room to be light-filled in the morning, or would you like to position your windows to prevent harsh morning light? All are important considerations based on which way the room is facing, and the type of light you would like to have for that space.
We can help advise on which windows to install based on your needs. It may also be worth taking a look at our recent blog with tips to make your space lighter and brighter.
4. It's not just about the look, consider all elements!
There's much more to think about than just what we see. Dependent on the property type and location, it's worth remembering to think about what you can hear, smell and feel when it comes to your ideal space. Maybe you have a beautiful green garden with lots of birds and flora, or perhaps you live near a main road or train line and want to block out noise. Consider all elements of the property when assessing the space for an update to windows and doors.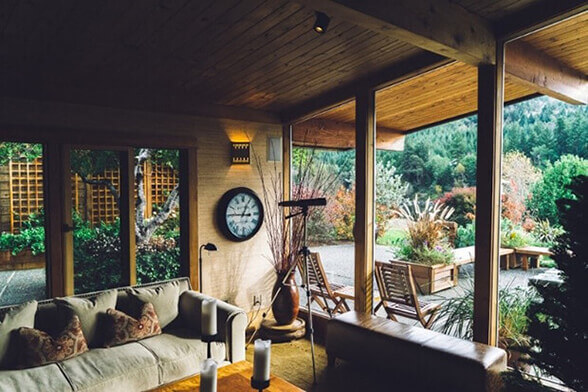 If you have a view worth seeing, you may want to consider windows that allow your outdoor areas to connect with the inside of the property, for real impact.
We know it can be overwhelming when choosing windows and doors for both new and older properties, but that's where we come in. We design and install windows and doors for a wide range of properties. Take a look at our six step process to getting brand new doors and windows installed. It's so easy.
We can guide you through the entire process to help create your perfect space. Call us on 03 9998 6042, email us here, or request a free quote now!
RELATED BLOGS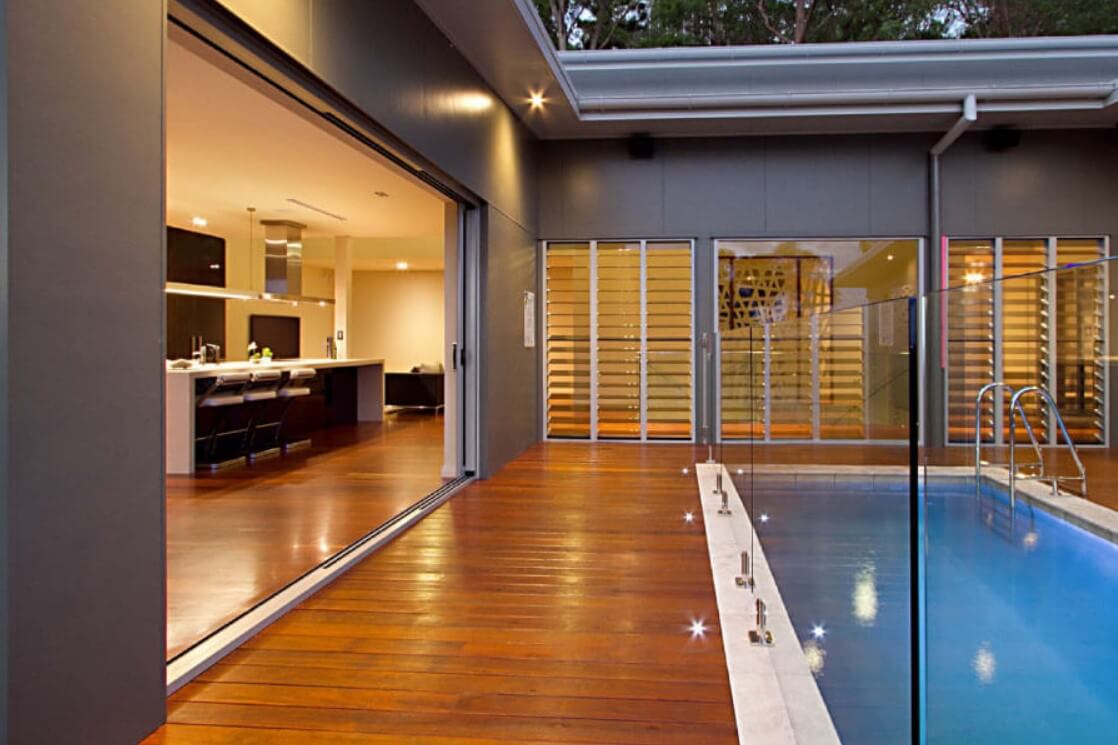 There's nothing more embedded in Australian culture than spending summer days outdoors, especially in your own backyard.
Read more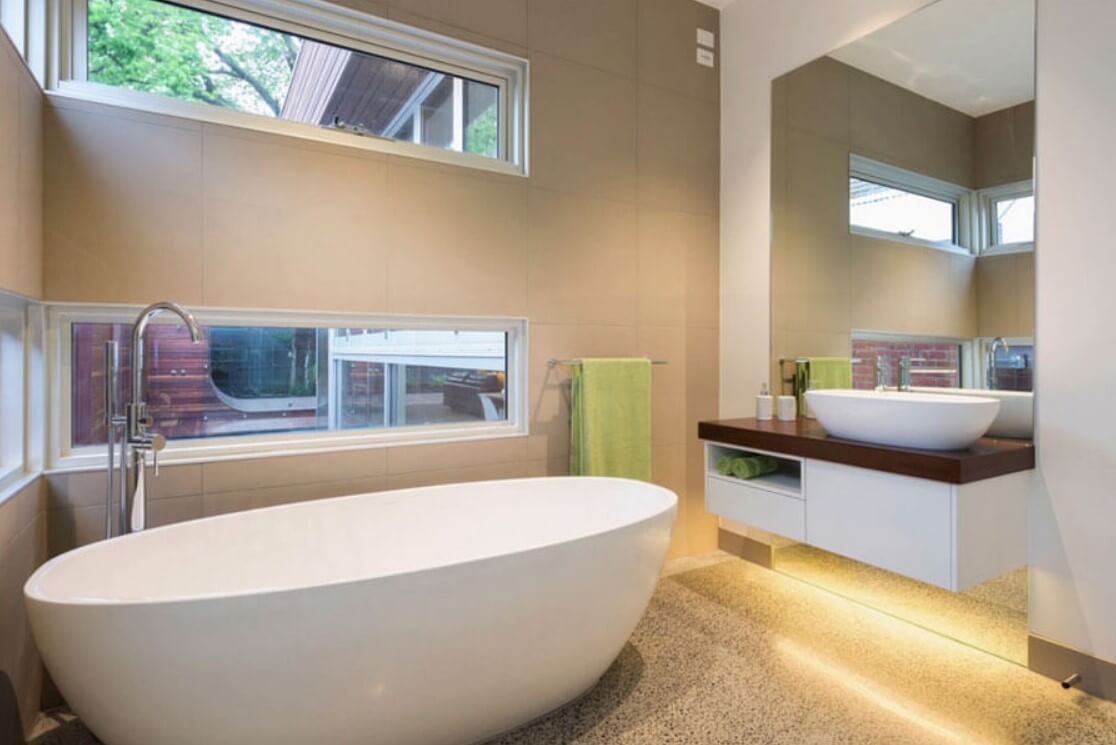 Good ventilation is one of the most critical features of a cool and comfortable home.
Read more
SIGN UP TO RECEIVE OUR NEWSLETTER